Monday, June 18th, 2012...4:48 am
How to replace 2001 – 2005 Honda Civic Power Door Lock Switch
Jump to Comments
We'e got a 2001 Honda Civic LX that power door lock switch doesn't work.This switch is used for locking and unlocking the all door's locks. The one we'll replace is belongs to driver door.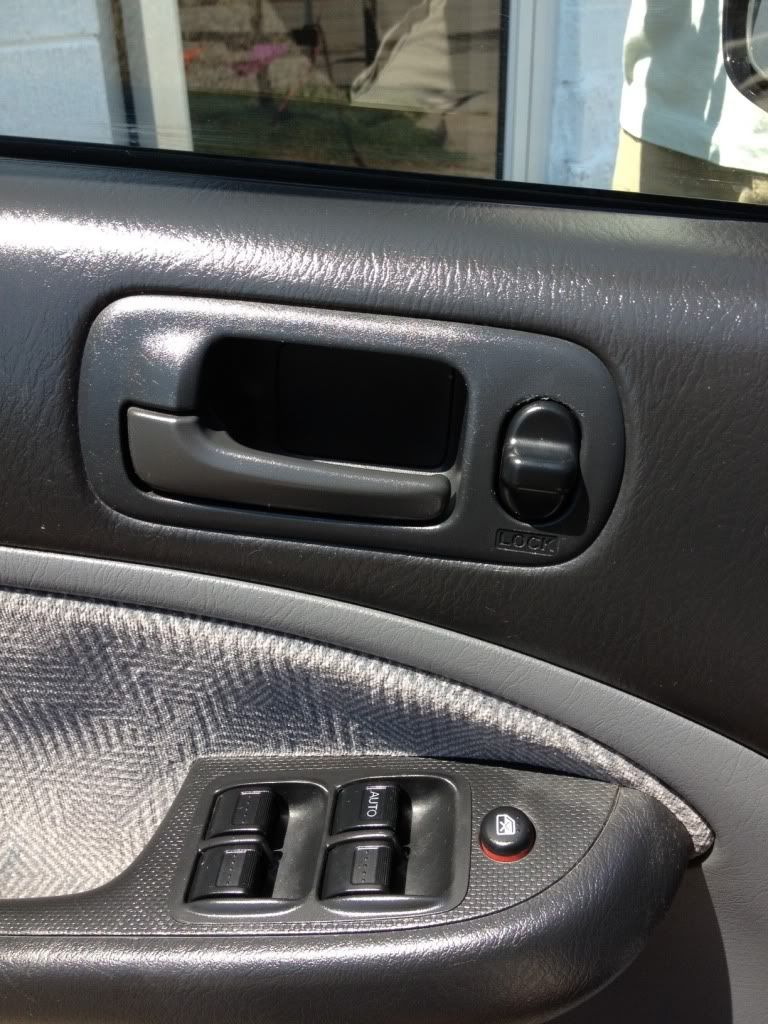 Just open driver door and get a tool that has a sharp point.
There are two screws but they're covered with a plastic cover.So open this cover up with this sharp point tool.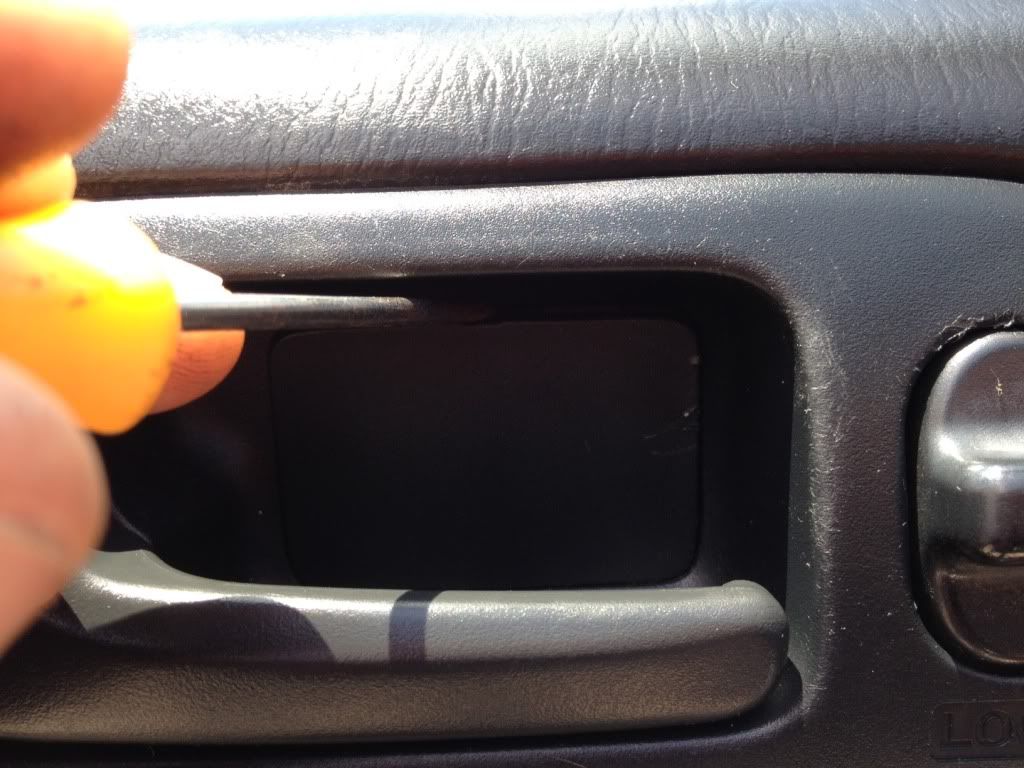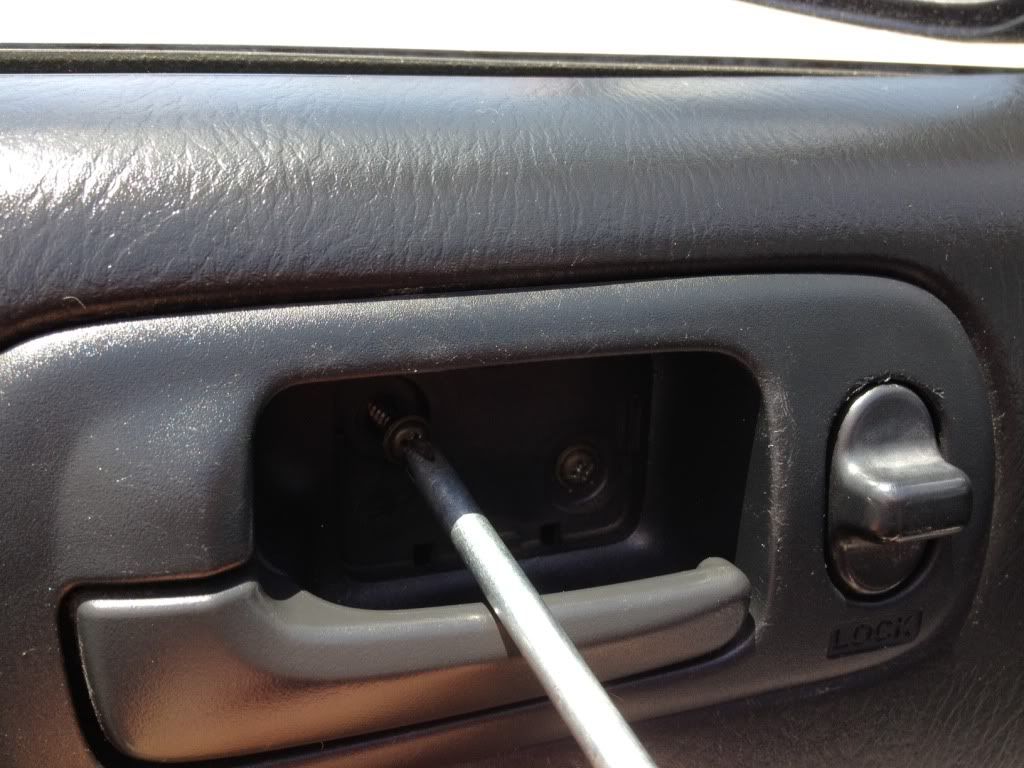 Unscrew these two screws.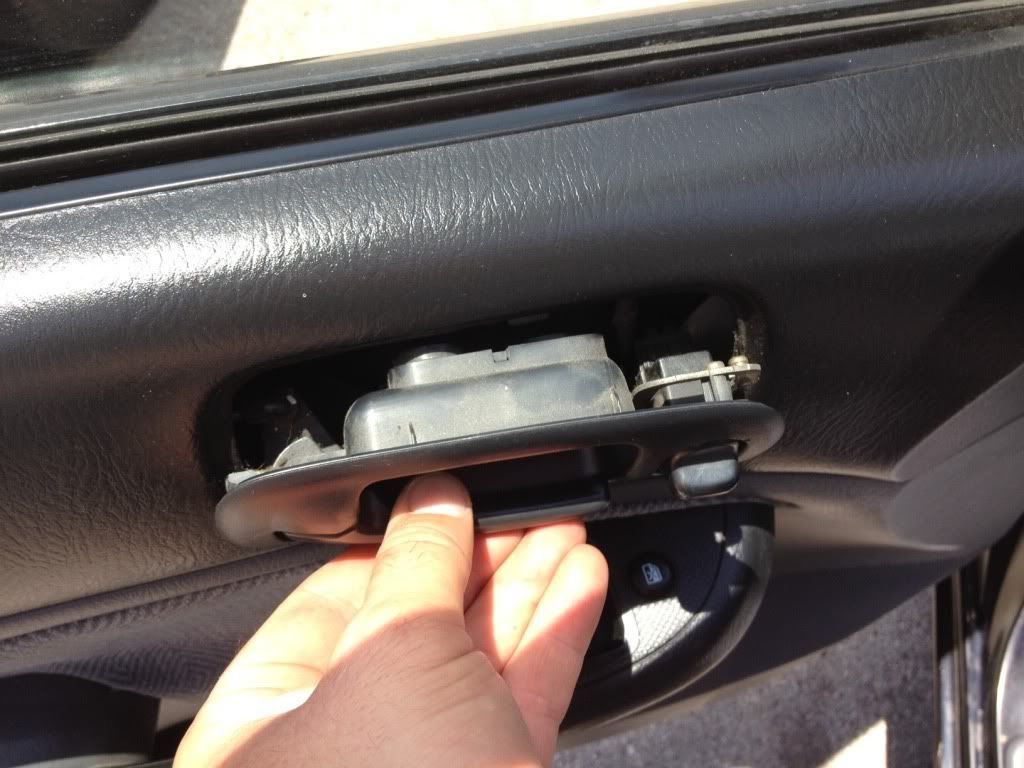 Move the door handle assembly gently back and forth.It'll release easily.
You'll see the door handle is attached to hard metal wire with a plastic piece.Just move this piece clockwise and remove it.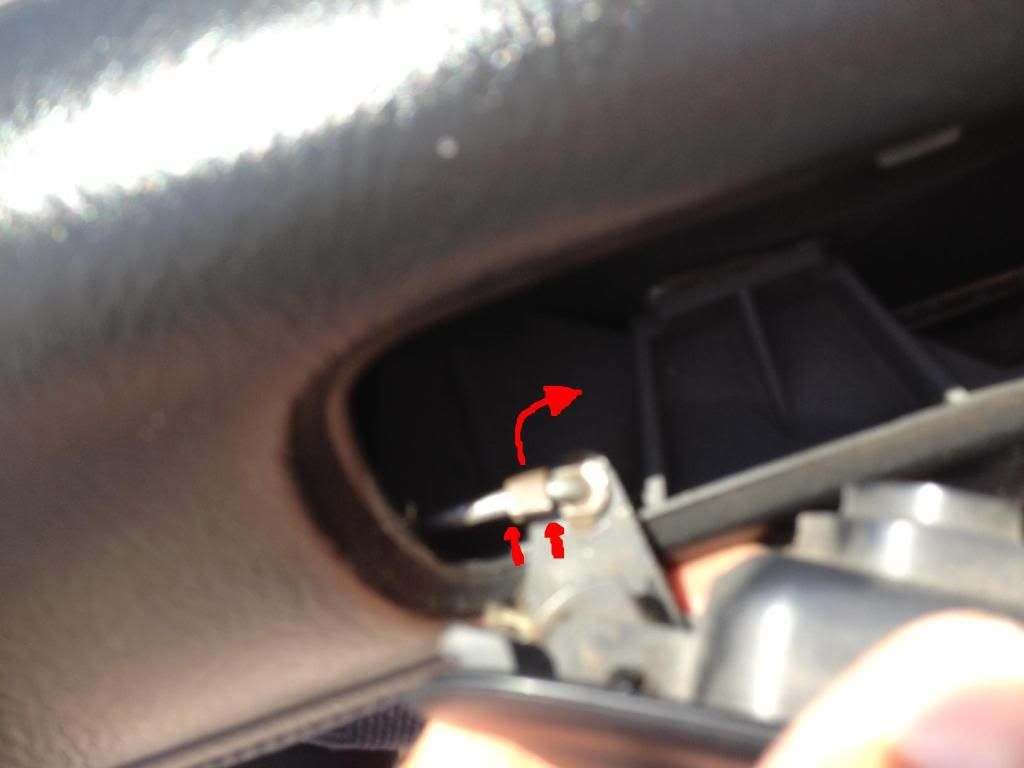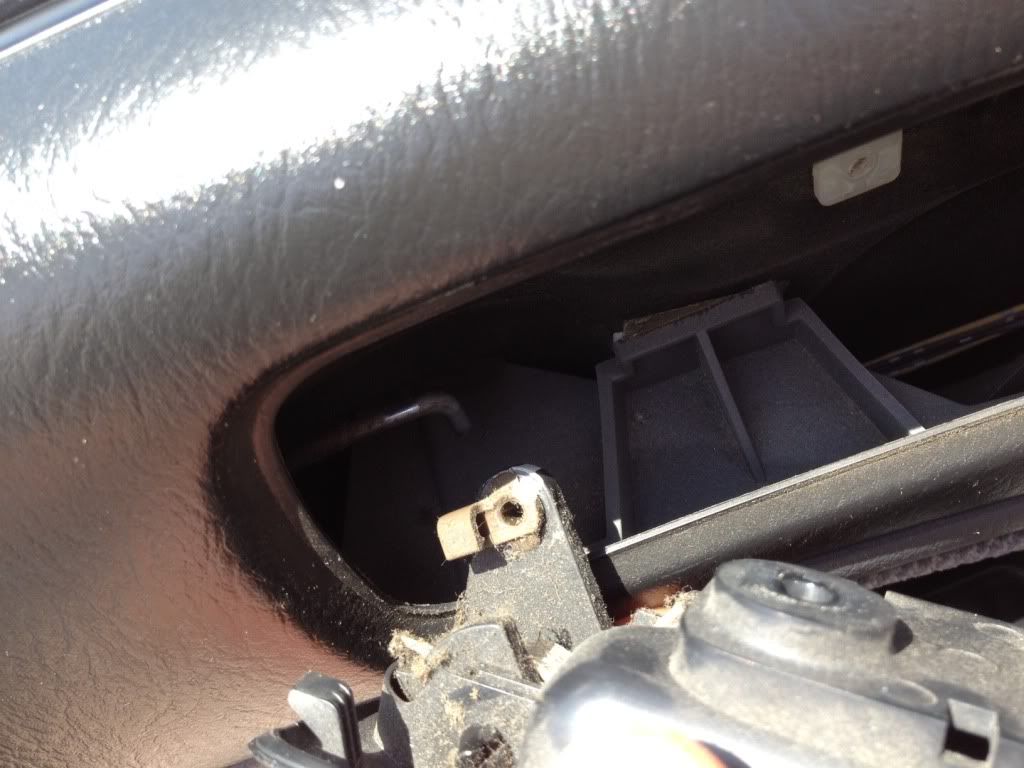 There are two little screws for the power door lock switch.Just unscrew them and unplug the socket.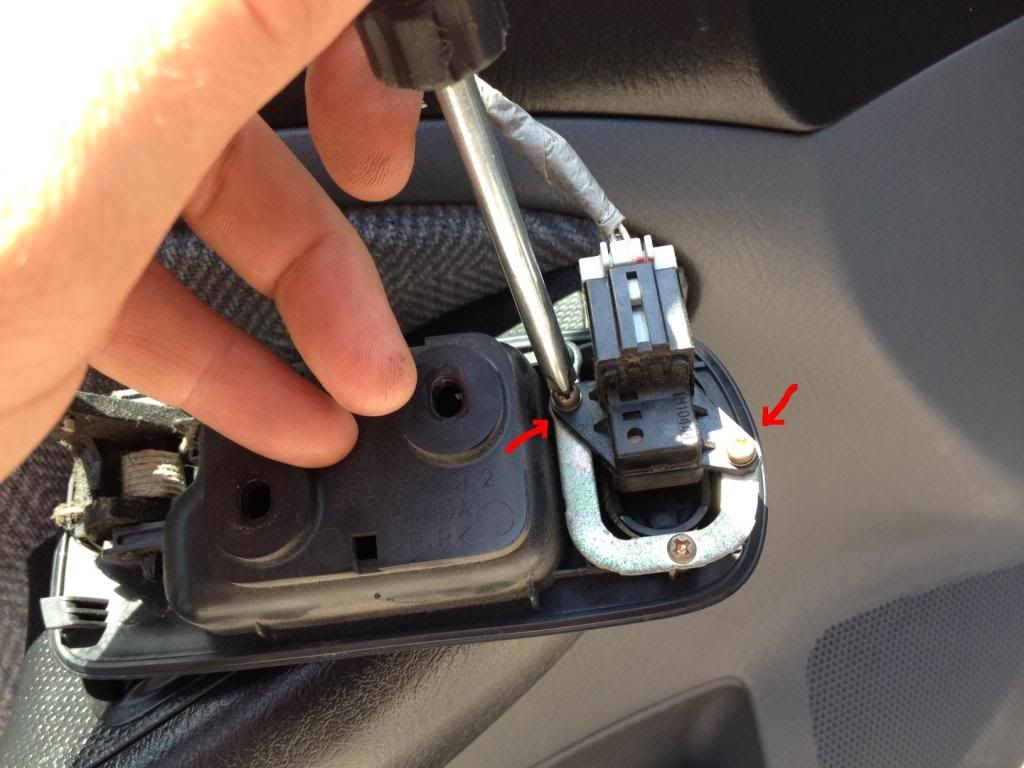 Put the new one and do everything reverse.