Friday, June 29th, 2012...4:50 am
how to replace 1998 – 2002 Honda Accord power lock switch
Jump to Comments
We'll change the faulty driver door power lock switch for 1998 Honda Accord.Open the door and unscrew the little screw inside the door handle assembly.Sometimes there is a little plastic door you have to open first.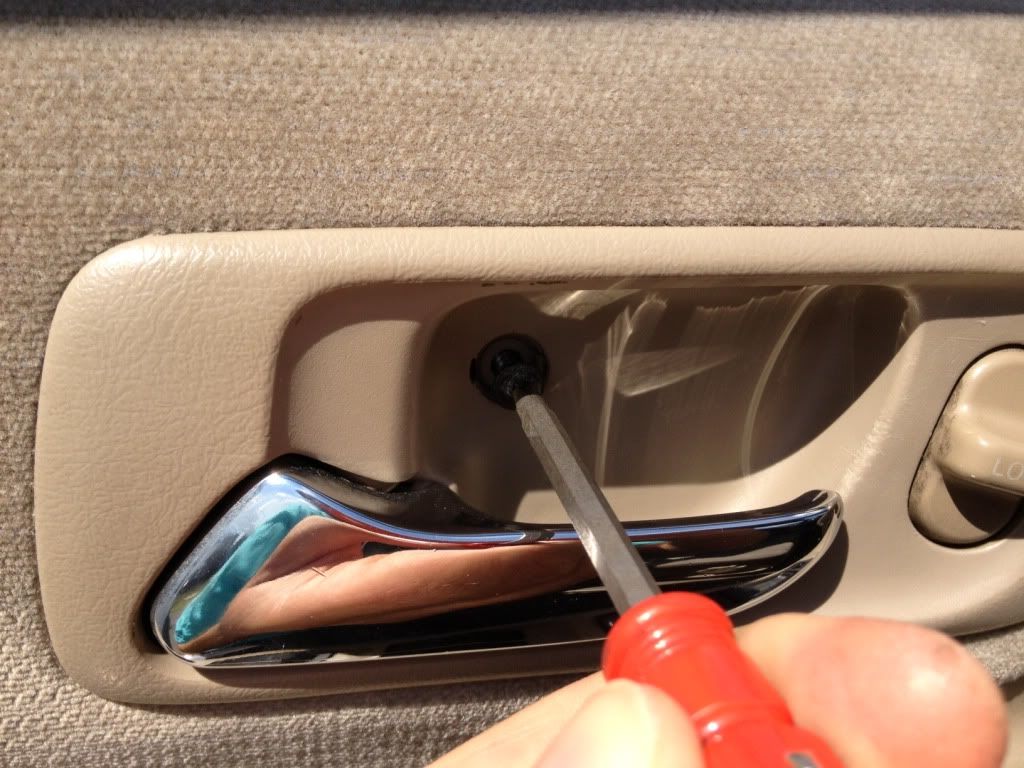 When you release it,just slide the door handle assembly forward so it will be loose.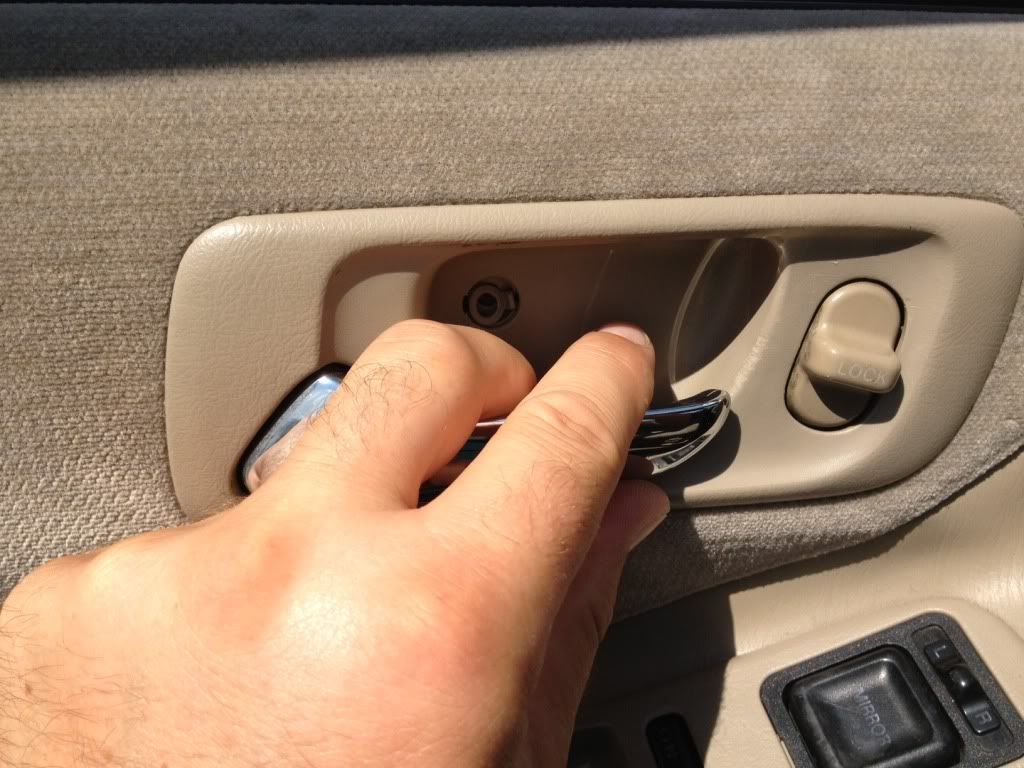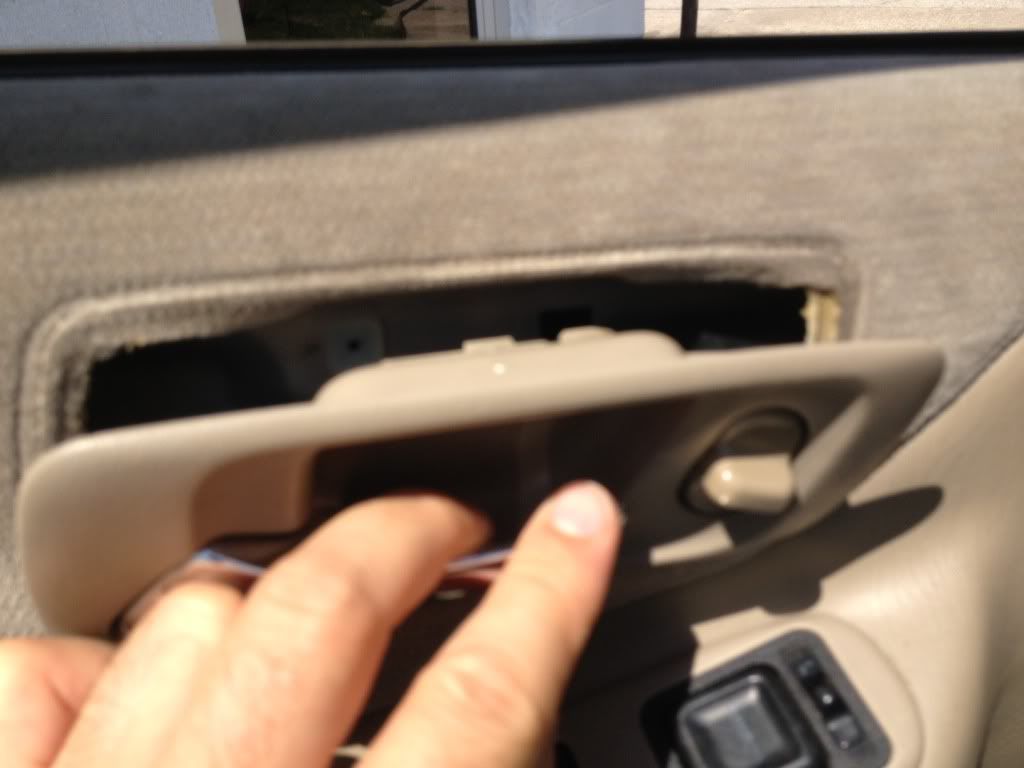 When you move it you'll see a little metal arm is connected to it with a plastic hook.Just unhook it.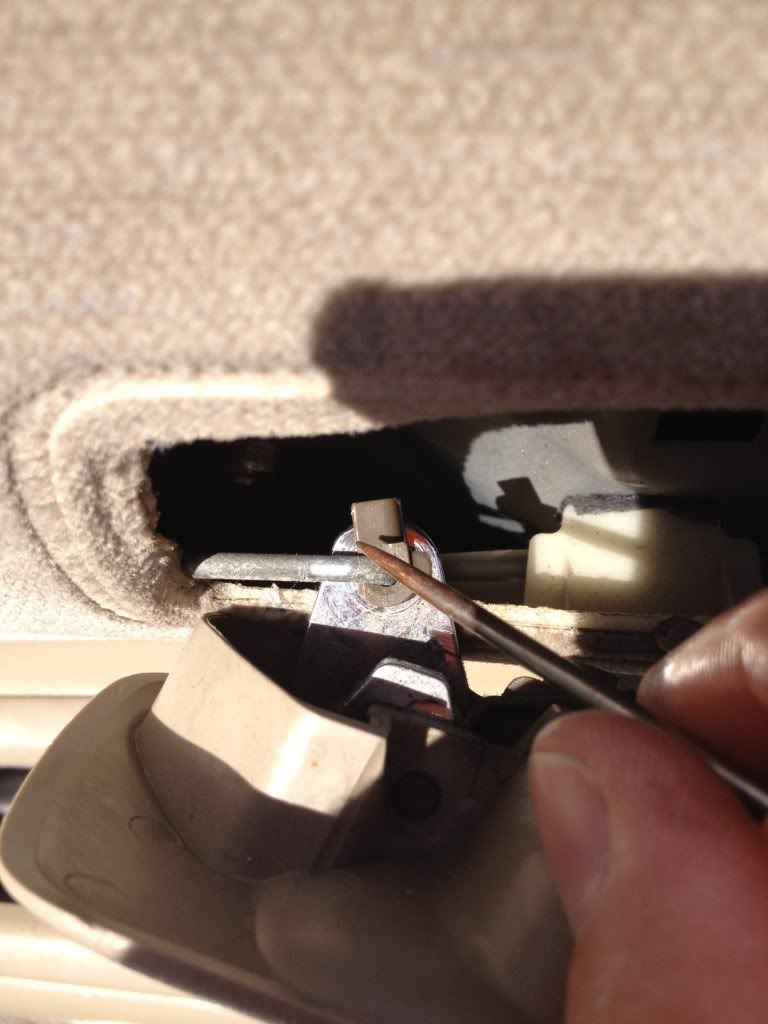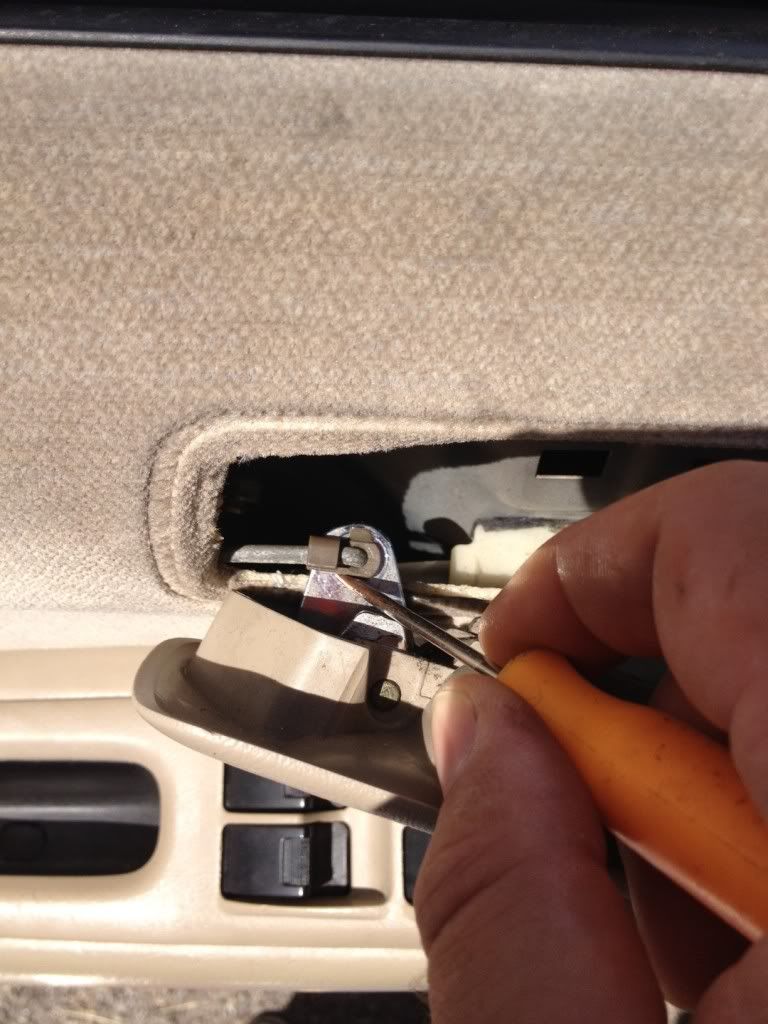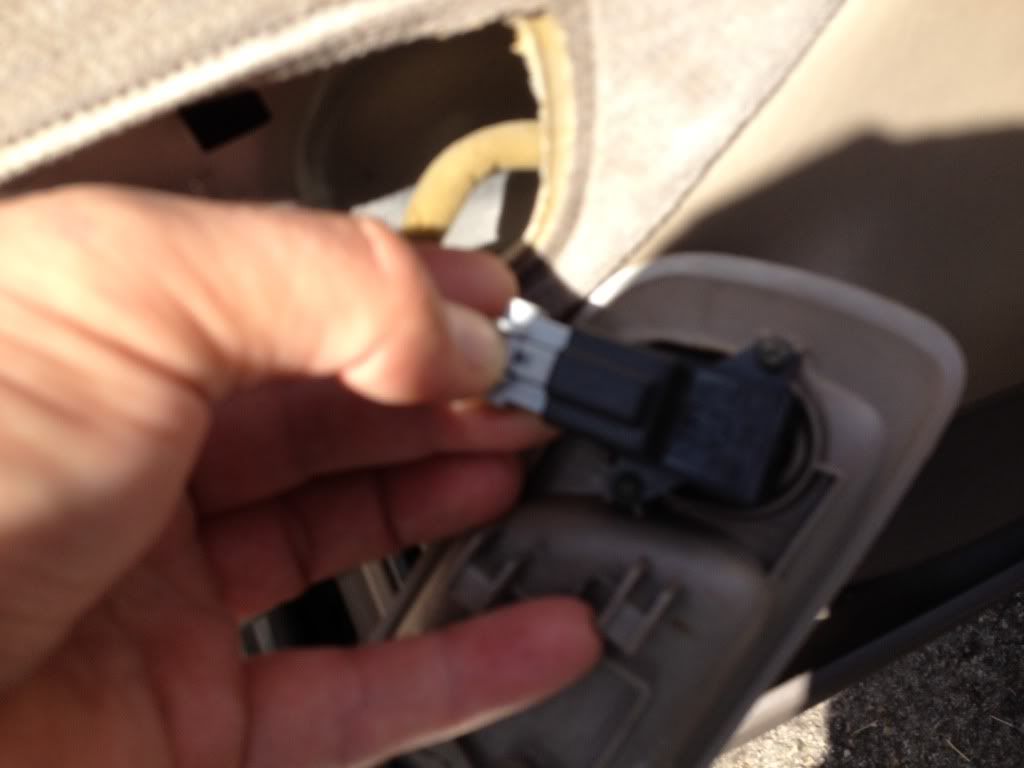 On the other side,there is a little socket that brings the power to switch, Just unplug it.You'll see two very tiny screws on the back of switch.Unscrew these screws.